BBT1TF BAŞAY DESA™ Wheat Cleaning Selector with Brush and Trieur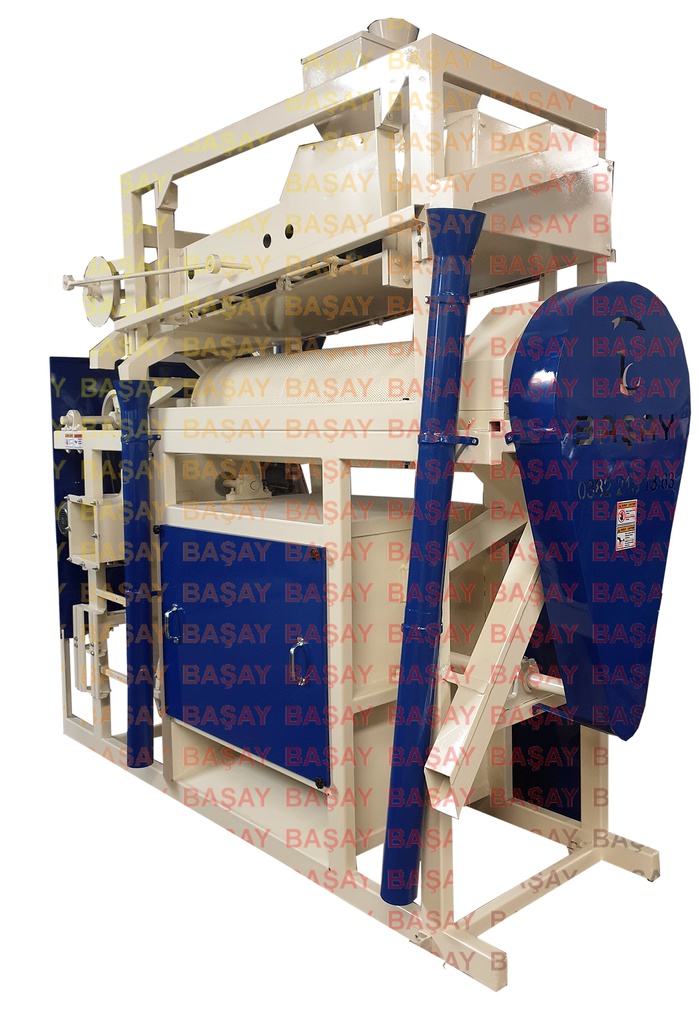 BBT1TF BAŞAY DESA™ Wheat Cleaning Selector with Brush and Trieur
---
It ensures that the wheat is sifted with air, trieur and sieve sheet and lightly sanded its outer shell. 8,5 kw / hour 380V
---
General features
For removing wheat from foreign materials.
Helps to remove wheat from garbage, straw, coarse, small and fine seeds.
Designed by Başay Desa R&D, 4 machines in 1 body, Air, Sieving, Indented Cylinder and Brush cleaning action.


General features

Fan for dust removal.
Waste disposal for separation from coarse and small seeds.
Indented Cylinder (Trieur) mechanism to separate broken and unwanted materials.

 Brush mechanism to lightly polish the surface of wheat.
Machine Application Fields
Flour Production
Bulgur Production
Special Cleaning Purpose
Optional Equipment/Machines
For intake Elevator or Screw Conveyor
Magnet for separating iron based metals
For discharge Elevator or Screw Conveyor
Dust FilterElectric
Control Panel 
Technical Details
Dimensions A-) Height 300 cm B-) Width 300 cm C-) Depth 100 cm
Power Requirement 8,5 kw/h 380V
Weight 1238 kg
Measured Capacity: 1000 kg/hour wheat processing